Uzhhorod National University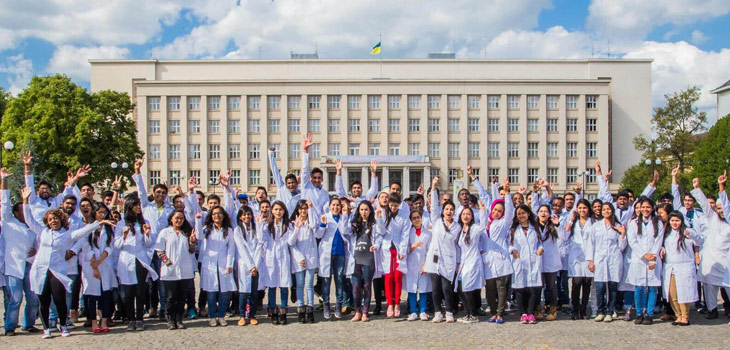 About the university
| | | |
| --- | --- | --- |
| City | : | Uzhhorod |
| Country | : | Ukraine |
| Degree Awarded | : | Graduate and Post-Graduate Courses |
| Duration | : | 6 Years |
| Language of Instruction | : | English |
| Study Fee | : | 3500 $ per Year |
Uzhhorod National University is the state's higher education institute which is recognized as the classic medical school in Ukraine. The institute holds the fourth grade, which is the highest accreditation level of Ukraine and its main aim is to accomplish the status of a medical research university. Uzhhorod National University strictly follows the laws of Ukraine government in terms of education and accommodations. The university persist its place under top 10 medical universities of Ukraine. Students who wish to apply for foreign medical schools and seeking cheapest medical schools, Uzhhorod National Medical University is the best option for them.
The Uzhhorod National medical University has a rich blend of experienced and dedicated Staff and Faculty. The University flourishes with 145 doctors, 750 candidates, 12 lecturers, two members from National Science Academy supported by highly experienced professors and associate professors. Every year, more than 40 dissertations are submitted by the scientists of this university and they train more than 300 Postgraduate students in 53 specialties every year.
About the program
The students learn different subjects from fundamental disciplines to special medical subjects during six years. Students from foreign countries study in small groups of six to ten which also includes other international students. Training in the university is constantly examined by testing the students' knowledge in every class. From the beginning of the second year until the last academic year students attend practical classes to gain experience. The program is based on the European credit point accumulation system ECTS.
Recognition
All educational programs are regulated and approved by the Ministry of Education and Science of Ukraine and the Ministry of Health of Ukraine. The degrees and certificates issued to graduated foreign students by EduPedia Overseas Universities are legalized by the Ukrainian Ministry of Health and Ministry of Foreign Affairs. We only offer recognized University programs by the World Health Organization.
Students from India are eligible to sit for the National Board of Examination (NBE) and register with the Medical Council of India (MCI); after obtaining an "Eligibility Certificate" from the MCI prior to sitting for the Competency test conducted by the NBE and complying with any other guide-lines of the certification authority.
Students and graduates of EduPedia Overseas Universities are eligible to sit for the licensure & certification examinations of many other countries such as Australia, Canada, New Zealand, UAE, Singapore etc. All students & graduates should educate themselves on the licensure policies in their respective home countries and countries where they propose to practice and prepare accordingly.