Ivano Frankivsk National Medical University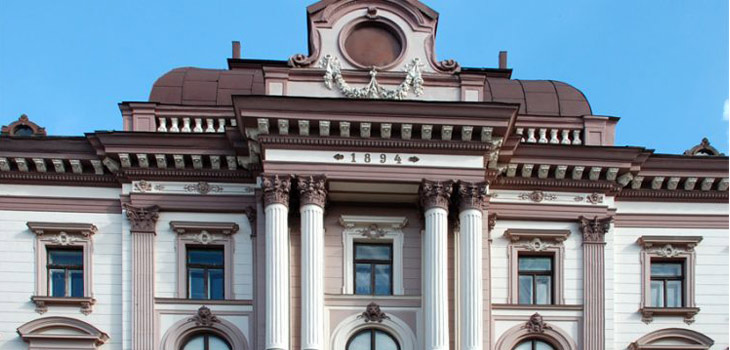 About the university
| | | |
| --- | --- | --- |
| City | : | Ivano Frankvisk |
| Country | : | Ukraine |
| Degree Awarded | : | M.D. Physician (Undergraduate program) |
| Duration | : | 6 Years |
| Language of Instruction | : | English |
| Study Fee | : | 4100 $ per Year |
Ivano Frankivsk National Medical University (IFNMU) was founded in 1945 and is one of the few Medical Universities in Ukraine to be conferred the Honour of being designated as a "National Medical University" by the Government of Ukraine. Students of Ivano-Frankivsk National Medical University are eligible to apply for certification and licensure in over 150 countries in the world including India.
Facts:
Students /graduates of Ivano-Frankivsk National Medical University are eligible to sit for the licensure & certification examinations of many other countries such as Australia, Canada, New Zealand, UAE, Singapore etc. All students & graduates should educate themselves on the licensure policies in their respective home countries and countries where they propose to practice and prepare accordingly - in terms of: Education, documents, attestation immigration, subject competency exam, language competency examination and residency and work permit laws.
About the program
The students learn different subjects from fundamental disciplines to special medical subjects during six years. Foreigners study in small groups with six to ten other international students. Lectures take place daily and are attended by all students of the groups. Training in the university is constantly controlled by testing the students' knowledge in each class. At the end of each topic a final control is provided by passing tests and examinations in subjects studied during this term. From the beginning of the second year until the last academic year students attend practical classes to gain experience The program is based on the European credit point accumulation system ECTS
Recognition
All educational programs are regulated and approved by the Ministry of Education and Science of Ukraine and the Ministry of Health of Ukraine. The degrees and certificates issued to graduated foreign students by EduPedia Overseas Universities are legalized by the Ukrainian Ministry of Health and Ministry of Foreign Affairs. We only offer recognized University programs by the World Health Organization.
Students from India are eligible to sit for the National Board of Examination (NBE) and register with the Medical Council of India (MCI); after obtaining an "Eligibility Certificate" from the MCI prior to sitting for the Competency test conducted by the NBE and complying with any other guide-lines of the certification authority.