Pleven Medical university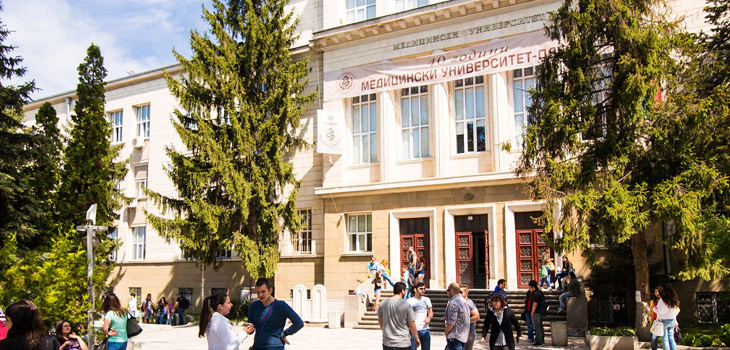 About the university
| | | |
| --- | --- | --- |
| City | : | Pleven |
| Country | : | Bulgaria |
| Degree Awarded | : | M.D. Physician (Undergraduate program) |
| Duration | : | 5 Years |
| Language of Instruction | : | English |
| Study Fee | : | 5.9 Lakhs per year |
The Pleven Medical University was founded in 1974 and is generally regarded as one of the best institutions in Bulgaria for studying medicine. Students who come from non-English speaking countries can do an English language course to prepare for their studies.
The academic hospital associated with the university boasts state of the art equipment and research facilities.
60 highly trained professors and 300 adjunct and assistant professors are employed at the university, many being members of renowned scientific and medical communities worldwide. The institution's library open in 1974 and has already collected over 74,000 volumes of medical bibliographies in both English and Bulgarian. The university campus is a welcoming and vibrant place for students and comes with top of the range accommodation on campus. It is also home to fantastic sports facilities and has its own soccer pitches, basketball courts, and volleyball courts.
About the program
The medicine course lasts for six years and is taught in English. The first two years of the course focus on pre-clinical study and theory, with the next three focus primarily on clinical study.
The programme finishes with a year internship prior to graduation during which students are required to take state exams for licensing. Summer practical internships are compulsory in years two, three and four of the programme.
All course work is aligned to European Union requirements. When all academic and practical requirements are completed students receive the professional qualification of Physician or Doctor of Medicine (MD) and are awarded a master's degree. Students have the option to continue with their chosen specialisation in Bulgaria or return to their home country or anywhere around the world to continue their practice.
Thousands of graduates from Bulgarian medical universities have gone on to practice medicine internationally.