Kiev Medical University, Ukraine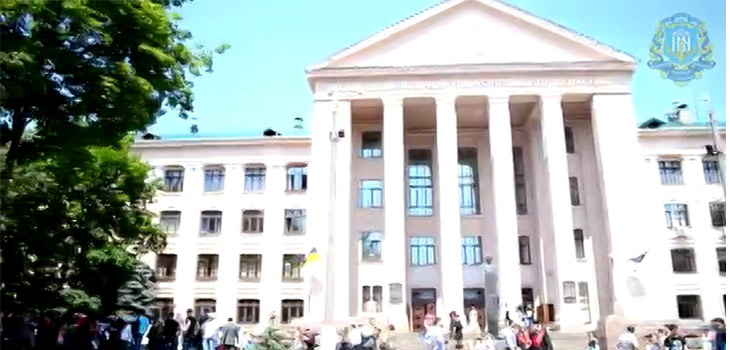 About the university
| | | |
| --- | --- | --- |
| City | : | Kiev |
| Country | : | Ukraine |
| Degree Awarded | : | M.D. Physician (Undergraduate program) |
| Duration | : | 6 Years |
| Language of Instruction | : | English |
| Study Fee | : | 3500 $ per year |
Kiev Medical University is one of the preferred choices of medical universities for the foreign students who seek admission for MBBS in Ukraine. It is a popular and highly reputed university in Ukraine. MBBS offered by KMU is a six years course. Among the world class medical universities in this country, Kiev Medical University is known for its high standards.
Apart from being a local university with high rank, KMU has established as the most dynamic medical universities among CIS nations and European Countries.
The university was founded in the year 1992. Around 1000 foreign students study medicine at the KNU. It has trained more than 10,000 students who emerged as successful medical practitioners. All degrees issued by KMU are legal, and approved by the Foreign Ministry of Affairs, Ukraine and also the Medical Council of India (MCI).
The Kiev Medical University is registered with the AVICENNA directory. It has ties with the University of Copenhagen, and this is an international Collaboration initiated by KMU. Besides, there is also an association with the World Health Organization as well as the World Federation for Medical Education. Eventually, it makes Kiev Medical University duly recognized by the WHO.
MBBS and other medical degrees offered by KMU are approved by many medical councils in the world including but not limited to : Indian Medical Council, General Medical Council of UK, Ghana Medical and Dental Council, Nigerian Medical and Dental Council, Pakistan Medical and Dental Council, US Education Department etc are the few countries that approve MBBS from KMU.
Location :
Kiev is the capital city of Ukraine and this university is named after the city. This city is marked one of the safest and secured places for the foreign students
Courses Offered :
MBBS is a 6 years course. It is inclusive of one year internship training in the hospitals and clinics attached with the university. The course is taught both in English and Ukraine Medium.
Dentistry is a five years course, offered by KMU.
There is an exclusive one year preparatory course for international students. Minimum score of 50% from science stream from higher secondary school is the eligibility criteria to apply for MBBS in Kviv.
Highlights :
The university has put forth strong foundation for development of international medical education and research.
Indian Students, after completion of the course can appear in the screening exam of MCI and after passing it, can start practicing in India.
The Ministry of Education and Science has recognized KMU with the highest level of accreditation.
University provides hostel facilities for international students with all facilities as per European standards.
Rigorous training and practical session forms major part of last three years of study.
Cost of education is low and highly affordable.