Belgorod State University, Russia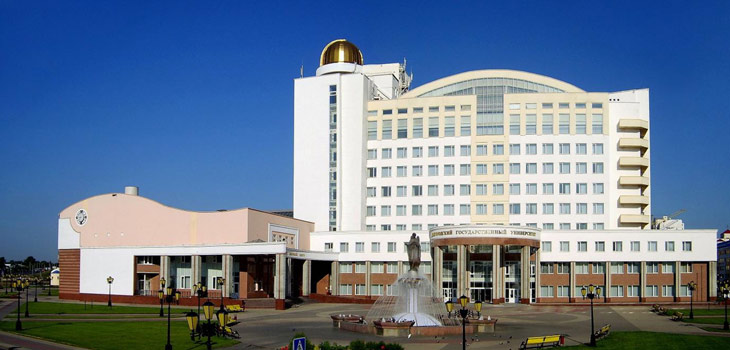 About the university
| | | |
| --- | --- | --- |
| City | : | Belgoord |
| Country | : | Russia |
| Degree Awarded | : | M.D. Physician (Undergraduate program) |
| Duration | : | 6 Years |
| Language of Instruction | : | English |
| Study Fee | : | 3.5 Lakhs per year |
Belgorod State University is a leading University of Russia. Among the leading medical universities and institutes in Russia, Belgorod is listed in the top. The university provides education to thirty thousand students every year. It has an extensive and elaborated academic structure with twenty different faculties. Belgorod State University offers medicine and international business courses for the international students. It provides students an option to study MBBS in English for the foreign students.
BSU enrolls about 850 foreign students. Students from 67 countries, across the globe study in BSU in Russia. Among the foreign students, more than 150 students from India studies MBBS in Russia.
This is one of the institutes that have approval and recognition to enroll foreign students. Since 1980, international students fly down to Russia to study in this university. It is ranked high and has great reputation in Russia among the higher educational institutes in Russia as well as the world.
BSU promote international education and enhance the quality of education, has an international exchange and cooperation program. It works with scientific research institutions, medical universities and medical schools in the Britain, United States of America, Australia, Germany, Japan and France. Whilst you are paying the affordable fee, you can get quality medical education. With lower cost and affordable tuition fee, BSU in Russia would be the nice destination for you.
Courses Offered
MBBS in BSU is a straight 6 years medical program. It is 5+1, MD application, where first five years is class room and practical training, followed by 1 year internship.
Highlights
University has international social cultural links and encourages the exchange of cultural programs.
Teaching language is English and it makes very comfortable for students which don't pose any necessity to learn the foreign language as part of medical course.
The campus accommodates more than 3000 students with all facilities. Hostel facilities are extended with state of the art amenities from electric appliances to dedicated study room, in separate campus for international students.
Cost of MBBS program in Russia in this university is very reasonable without a compromise in the quality of education.
Belgorod Medical University equips the students with essential skills and knowledge to become one of the qualified and excellent medical professional in an international standard.
The university has ties with more than 20 academic associations and research institutes, which deals with post doctoral research programs.
Since this one of the preferred study abroad universities, the university also focuses on proving all amenities to international students, aside the high quality education.